Fleet & Commercial Department
Meet our Fleet and Commercial Department Staff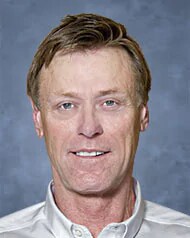 Tim Jenkins
Commercial Accounts Manager
Master Certified
406-651-3944 (Office)
406-698-4057 (Cell)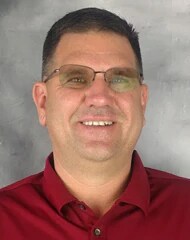 Joel Bechtold
Commercial/Fleet Sales Manager
Master Certified
406-651-3955 (Office)
406-591-6035 (Cell)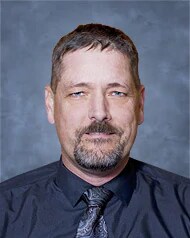 Kent Mende
Commercial/Retail Sales Specialist
Master Certified
406-651-3954 (Office)
406-598-1255 (Cell)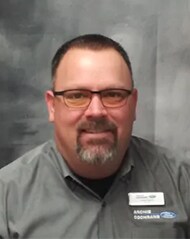 John Smith
Commercial/Retail Sales Specialist
Master Certified
406-651-3971 (Office)
406-850-0285 (Cell)
Call us toll free today at 1-800-594-8809
Commercial Trucks at Archie Cochrane Ford
Ford commercial trucks are the workhorses that give you the high level of performance and handling you require. Archie Cochrane Ford, located in Billings, MT, sells Ford commercial trucks, along with Ford cars and SUVs. Popular selections include the Ford F-150, Super Duty, Chassis Cab, E-Series Cutaway, and Transit Connect, Cutaway, and Cargo Vans. Our team is highly experienced in large volume Fleet and Commercial sales, and we are open to the general public.
The Ford F-Series falls under the category of Ford commercial trucks, and the F-Series has now been the best-selling truck for 42 years. The Ford F-150 is one of the most popular models, and the 2020 F-150 gives you best in class performance, payload, and trailer-towing ability. Ford Super Duty trucks, such as the F-250 and F-350, provide you with muscle and durability to get even the toughest jobs done. Since 1945, Archie Cochrane Ford has been providing Billings area businesses and contractors with the right trucks for the job.  The Archie Cochrane Commercial Vehicle Center has the right truck for your business as well.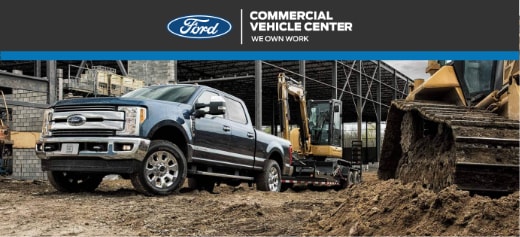 At the Archie Cochrane Commercial Vehicle Center, you can schedule service online here or fill out a parts request here. Please contact us with any questions about Ford commercial trucks or to schedule a test drive with one of our Commercial Vehicle Specialists.
Advanced Fuels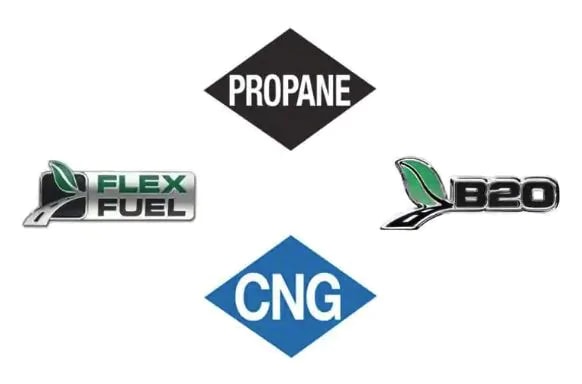 A Gaseous Engine Prep Package is available with select engines that allow running on compressed natural gas or liquid propane gas in lieu of conventional unleaded gasoline. (The bi-fuel-capable engine can run on either advanced or conventional gas.) There are also E-85 flex-fuel gasoline and B-20 biodiesel engines available. Your Commercial Vehicle Center dealer can help you determine the kind of power you need when you order.
Ford Commercial Vehicle Center

Upfitting and Fleet Expertise
With expert knowledge of commercial vehicles and their applications, the Archie Cochrane Commercial Vehicle Center is specially qualified to meet your unique commercial needs. From specialized upfits and accessories to making sure you benefit from any financial incentives available, we will get your completed vehicle on the job as soon as possible and at the right price. 
FORD TRUCK AVAILABLE UP-FITS
Pickups: Plow, Salt Spreader, Tool Boxes, Rear Lift Gates, Side Racks, Ladder Racks, Spray Tanks and Spreaders, Winches, Professionally created and installed painted or vinyl company graphics and logos.
Chassis Cabs: Beverage Trucks, Box/PDV Trucks, Crane Body, Dump Trucks, Flat-Bed/Stake Trucks, Plow, Service/Utility Trucks, Spreaders, Tow Trucks.
Cutaways: Ambulances, Box/PDV Trucks, Shuttle Buses, Utility Bodies.
Transit Connect Van: Legget & Platt, Sortimo, Katerack, and Adrian Steel Interior Systems.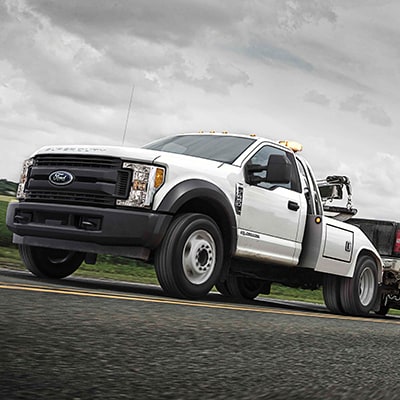 Get Financing
Financing Options
Finding the right vehicle isn't enough. Having the right financing plan is just as important to your commercial investment, whether you're an independent owner-operator or a fleet manager. Your Commercial Vehicle Center dealer has expertise in finding the best way to finance your investment, with terms that are right for you from the variety of Ford Credit retail and lease plans including the comprehensive Ford Fleet Care program.
Commercial Credit Application
Commercial Vehicle Center Dealers:
What differentiates a Ford Commercial Vehicle Center from everyone else? Quite simply, Ford Commercial Vehicle Centers have the Ford Motor Company service, parts, financing, and commitment that takes the uncertainty out of acquiring and operating your fleet of vehicles. These commercially-minded dealers pledge to meet the most stringent staffing and operating standards. The result? Your business runs more smoothly - today and down the road.
Education

Commercial Vehicle Centers' sales, finance, service, and parts personnel are certified and trained to understand the unique requirements of commercial customers, the complexity of vehicles applications, and your specific lease and finance options.

Certification

Our Commercial Vehicle Specialists are held to the industry's highest standards and undergo continuous training so that they can provide you with the latest product and upfit information.

Promotional Offers

Ford Motor Company and Ford Credit Commercial Lending offer unique fleet vehicle incentives, service, and financing options through Ford Commercial Vehicle Centers.

Simplicity

Through your Commercial Vehicle Center you can set up a single payment billing option for parts and service from any participating Ford dealer or Quick Lane Tire & Auto Center. This service, called Quality Fleet Care, is available for all your fleet vehicles, both Ford and competitive makes. (Terms and eligibility requirements apply. See your Commercial Vehicle Center for details).

Commercial Truck Tools (CTT)
            CTT is a proprietary software system which takes your vehicle requirements (payload, cargo space, upfit requirements, etc.) and             recommends the most appropriate vehicle specifications for you.  The system includes competitive vehicle features, so you             understand all of your options.
Request Information
* Indicates a required field
Hours
Monday

8am-8pm

Tuesday

8am-8pm

Wednesday

8am-8pm

Thursday

8am-8pm

Friday

8am-8pm

Saturday

8am-8pm

Sunday

Closed