THE NEW SECTION 179 GUIDELINES ANNOUNCED FOR 2017!

Thanks to the IRS Section 179 of the IRS tax code, many businesses that invest
up to $500,000 in new equipment, including qualifying vehicles, will be able to write off up to 100% of these purchases on their 2017 IRS tax returns.


Normally, businesses spread these deductions over several years. But now, with tax benefits provided under IRS Section 179, many businesses can write off up to 100% of one or more qualifying new Ford trucks
on their 2017 IRS tax returns.


IS THERE A CATCH?

The qualifying vehicle must be used at least 50% for business, based on mileage, in the first year it is places into service. So if they choose to use it for both personal and business use, the cost eligible for deduction would be the percentage used for business.
Please note that the Section 179 deduction amount would be reduced, dollar for dollar, once their equipment purchases exceed $2,000,000 in 2017.
Please see tax example chart below for vehicle specifics.
WHAT'S THE URGENCY?

For the 2017 tax year, the qualifying vehicle 
must be purchased and placed into service by December 31, 2017.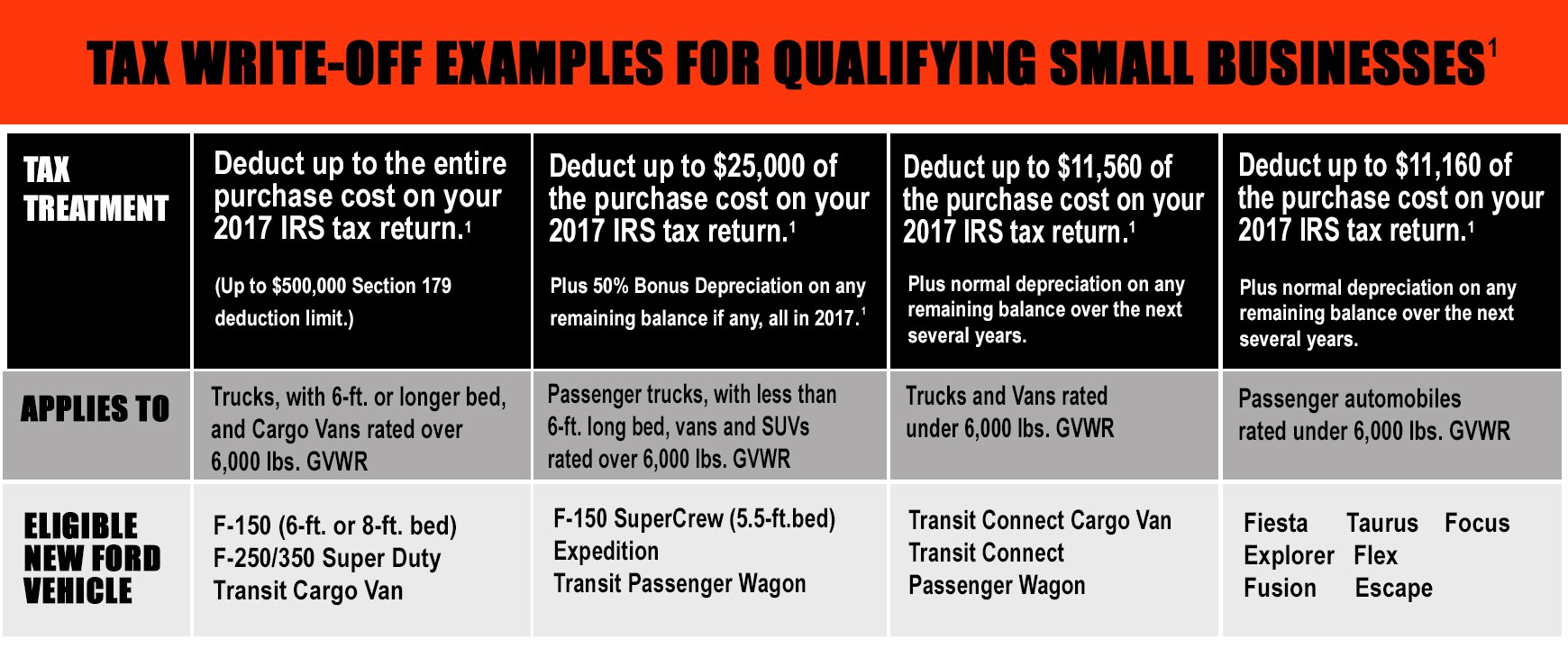 NOTE: The information supplied here is provided by Archie Cochrane Ford as a public service to its customers. It should not be construed as tax advice or as promise of potential tax savings or reduced tax liability. Individual tax situations may vary. Federal rules and tax guidelines are subject to change. For more information prior to your transaction, please consult your tax professional and visit the Internal Revenue Service Website at www.irs.gov